For more than two decades, The Jazz Gallery has been a home for people who love this music, musicians and audience alike. Please help us continue to serve you!  Help us raise the necessary funding to soundproof our performance space, a provision in the lease at 1160 Broadway.  We turn to you, our friends, family, members, patrons, musicians, community, to help us raise the money to do this.
DONATE AT OUR INDIEGOGO CAMPAIGN NOW!  >>CLICK HERE<<
Great sounds emanate from The Jazz Gallery stage…sounds that also resonate throughout the building often to the distraction of our neighbors. So in order to enter into a new long term lease our landlord has mandated the soundproofing of the entire performance space.  This is a big job and a costly project.
How you can help!
Every contribution helps!  We need to raise $50,000 to soundproof our space, and we've put together what we think are some fun perks to offer in exchange for your donation.
Just take a look at the list!  A few of our musician friends offer lessons (or a 'hang') and special Thank You's. Become a part of our community with a membership. Have a chair or a table, or even that stage at The Jazz Gallery, named after you! And there's more…  Your tax-deductible contribution however large or small will make a difference for this project to go forward.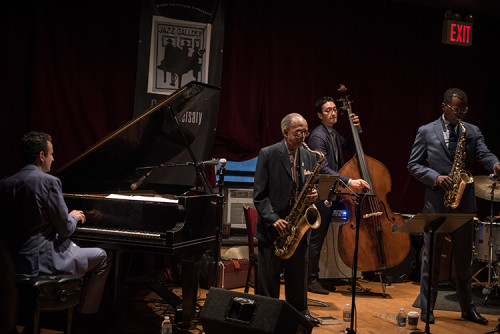 Other Ways You Can Help
We know not everyone is able to help in a monetary fashion. But you could help us spread the word about our campaign and the work of The Jazz Gallery! With Social Media you can help us personally to spread the news of our campaign! (IndieGoGo has great share tools…). Do you have access to anyone in the press, bloggers, radio presenters, marketers of any kind? Do you know of any foundations who might be interested in our mission? … Everything helps!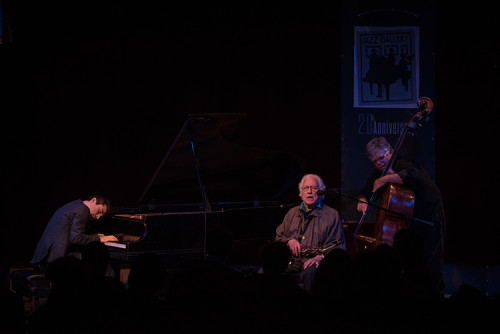 Please feel to contribute your idea… email Nerissa Campbell at nerissa@jazzgallery.org
THANK YOU FOR YOUR SUPPORT!